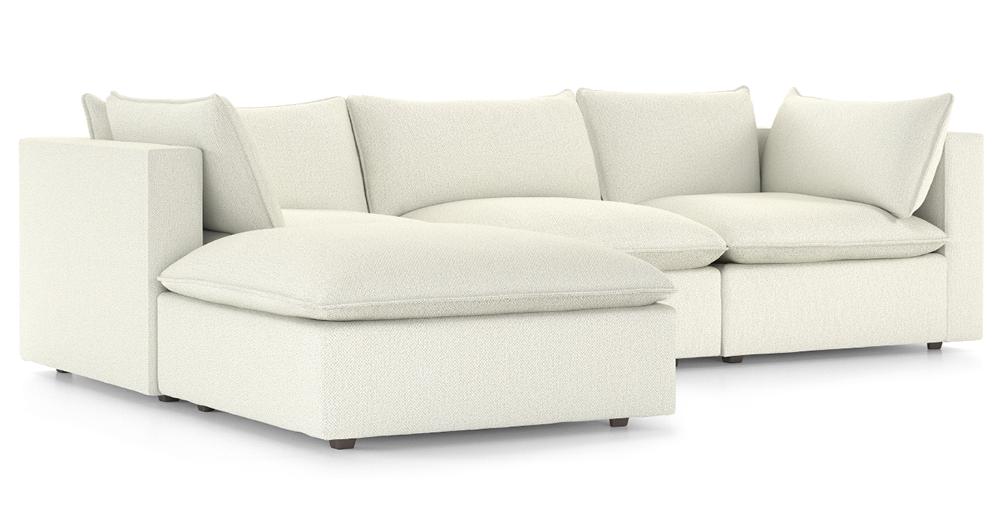 Lotus
Comfort Extravagant fluffy down-blend pilllows cushion a soft landing.
Customer Favorite Stays company-ready with just a quick fluff of the pillows.
Quality Sustainable hardwood frame is kiln-dried to prevent warping.
Lotus Modular Collection
Currently selected fabric:
Fabric:

Nordic, Frost
Main Seating Quality furniture for any style room
Sectional Pieces Create your own configuration.
---
Top