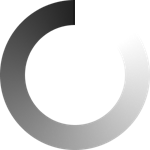 Glass Globe Finial and 1" Polished Nickel Curtain Rod Set 88"-120"
Perfectly smooth glass globes, an updated take on traditional faceted crystal finials, adorn the ends of a polished nickel curtain rod for a look at once modern and a bit mysterious. A telescoping rod is supported by elegantly angular brackets, all in shiny polished nickel. The glass globe curtain rod set is sophisticated and formal with a hint of intrigue. To complete the shining look, finish your window with our polished nickel curtain rings and tiebacks.


CB Polished Nickel Glass Globe Finial and Curtain Rod Set 88"-120".
Crystal, iron and zinc alloy with polished nickel finish
20-lb. weight limit for 28"–48" and 48"–88" sets; 40-lb. weight limit for 88"–120" and 120"–170" sets
Set includes telescoping rod, mounting hardware and brackets
Includes two brackets for 28"–48" set, three brackets for 48"–88" set and four brackets for 88"–120" and 120"–170" sets
Wipe clean with soft, dry cloth
Imported
Pairings From Our Designers