Bedding Styles
Any look imaginable.
No matter what your little one is into,
our comfy bedding collection has them covered.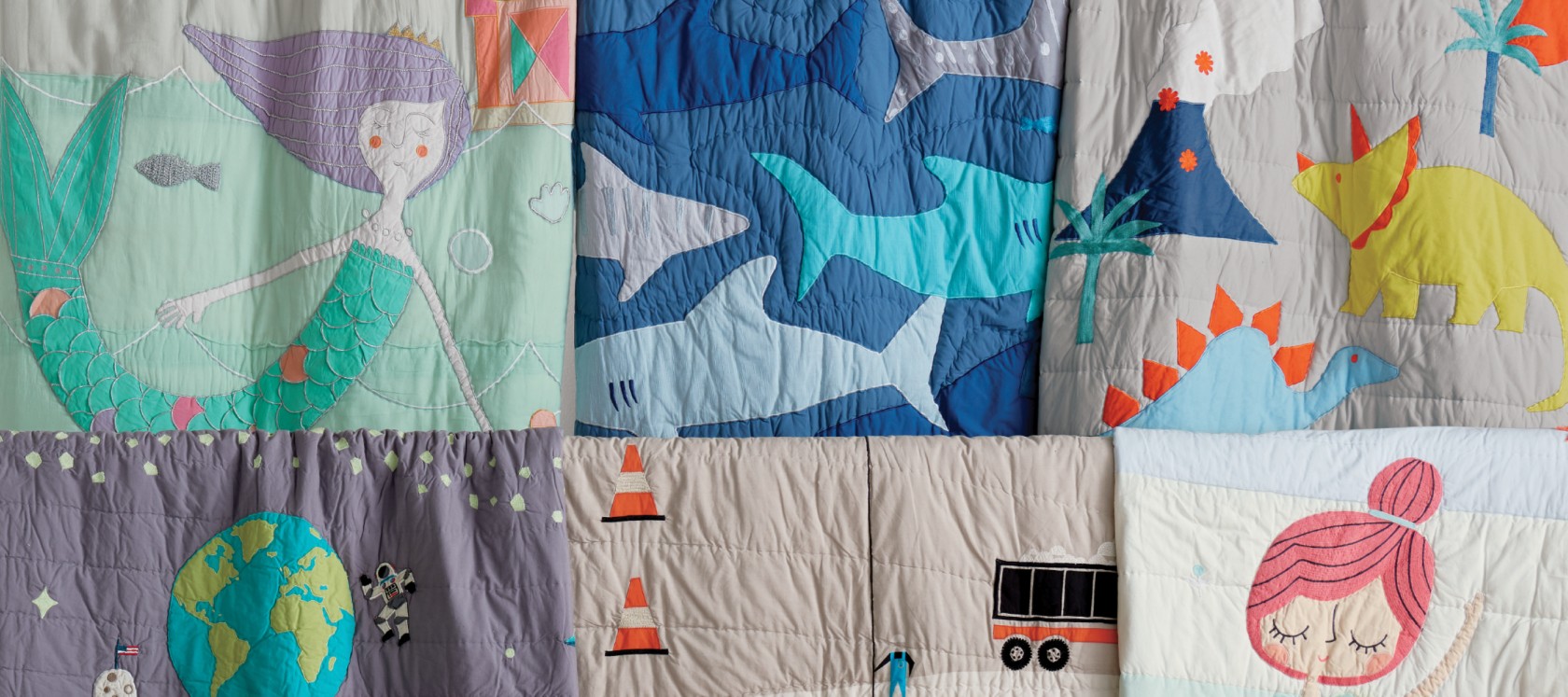 Kids' Bedding Collections: Set an Imaginative Theme in Their Room
Foster your little one's blossoming personality with the bright colors and fun designs on these kids' bedding collections. Not only do the sheets, pillowcases, shams and other bedtime basics showcase current interests, they also provide comfort when settling in for the night or during naptime. Does your child dream of visiting the stars? Dress their twin bed with an outer space-inspired fitted sheet. Then, add a coordinating duvet cover and throw pillow to round out the look. For little ones who prefer staying closer to home, stick with classic nature and animal motifs instead. Think flower-based designs, friendly woodland creatures and forest imagery. Kids' bedding collections are a seamless fit for families driven by adrenaline, too. Patterns featuring fast cars and airplanes, as well as boats and trucks, are ideal for those who like to live in the fast lane. If you would rather slow things down, consider traditional stripes, polka dots and solid colors.