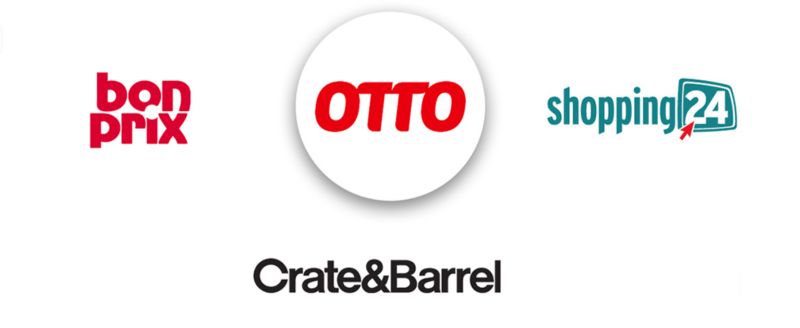 About the Otto Group
Werner Otto began his mail-order company in 1949 with just 28 pairs of shoes sold out of hand-bound catalogues. He named his three-employee business "Werner Otto Versandhandel," also known as Otto Versand. The Werner Otto Mail-Order Company was first set up in two buildings in the Schnelsen district of Hamburg, Germany, where Werner pasted photographs of his products into mail-order catalogues. Within 10 years, the company that would become the Otto Group was contributing capital and employment to post-war Germany. The nature of the business and of mail-order sales changed when Otto Versand introduced the concept of payment by invoice with the motto "Trust for Trust." With the innovation of the invoice and collective ordering, the catalogue expanded from simple shoes to include briefcases, raincoats and clothing as well as bicycles and appliances. Ever at the cusp of industry, Otto Versand began to take orders by telephone. Werner Otto was viewed as a pioneer of post-war trade who held influence over both German and international commerce, and Otto Versand expanded to employ thousands of people by 1961.
With success came change; the days when Werner had hand-stitched his own mail-order catalogues were long past. Werner Otto handed the reins to new CEO Günter Nawrath as the company opened its first purchasing office in Hong Kong and began to carry designs by celebrity fashion designers. Newly-printed catalogues were hundreds of pages long, and millions of copies circulated internationally. Not to be reliant on the German Postal service, Otto Versand founded its own delivery service, Hermes, to guarantee speedy delivery of placed orders whether they came by mail or telephone. In 1974, Otto began to look outward, acquiring stakes in German and international companies. Werner Otto's oldest son, Michael, became the company's new CEO and chairman in 1981, offering new leadership and a focus on environmental outreach. Michael made it clear that environmental protection was a corporate objective of the company, and he would eventually go on to establish his own Foundation for Environmental Protection to protect and preserve wetland habitats and water. The same period saw the birth of the Otto slogan "Otto...find' ich gut," meaning "Otto...I like it!", as well as expansion from Great Britain to Japan and beyond. Otto officially became the largest mail order company in the world in 1987.
New and expanding technology led to the availability of 24-hour delivery as well as interactive catalogues customers could access on CD-ROMs. In 1998, the same year that Otto acquired a stake in Crate and Barrel, Otto Versand's mail- and phone- ordered products took to the internet at Otto.de, launching Otto into modern eCommerce with catalogues published online. Today, e-Commerce is Otto's most important sales segment.
Both the Otto Group and Crate and Barrel had humble beginnings that laid the groundwork for each company's growth into the multinational corporations they are now. Today the Otto Group's portfolio consists of multi-channel retailers such as Witt-Gruppe, Bon Prix and Quelle as well as financial, media and transportation corporations. Much about Otto has changed since Werner sold shoes in 1949, but the Otto Group's focus on providing fast service, high-end products and cutting edge innovation has remained foundational to the corporation.