Get back to nature with our outdoor living collections.
In addition to the many environmentally responsible choices we offer throughout Crate and Barrel, we are pleased to announce that many of our Outdoor wood collections are certified as sustainable. You can also be assured that the materials and practices used throughout our outdoor living collections, from frame to fabric, are environmentally conscious. We hope these choices will enhance the nature of your leisure time outdoors.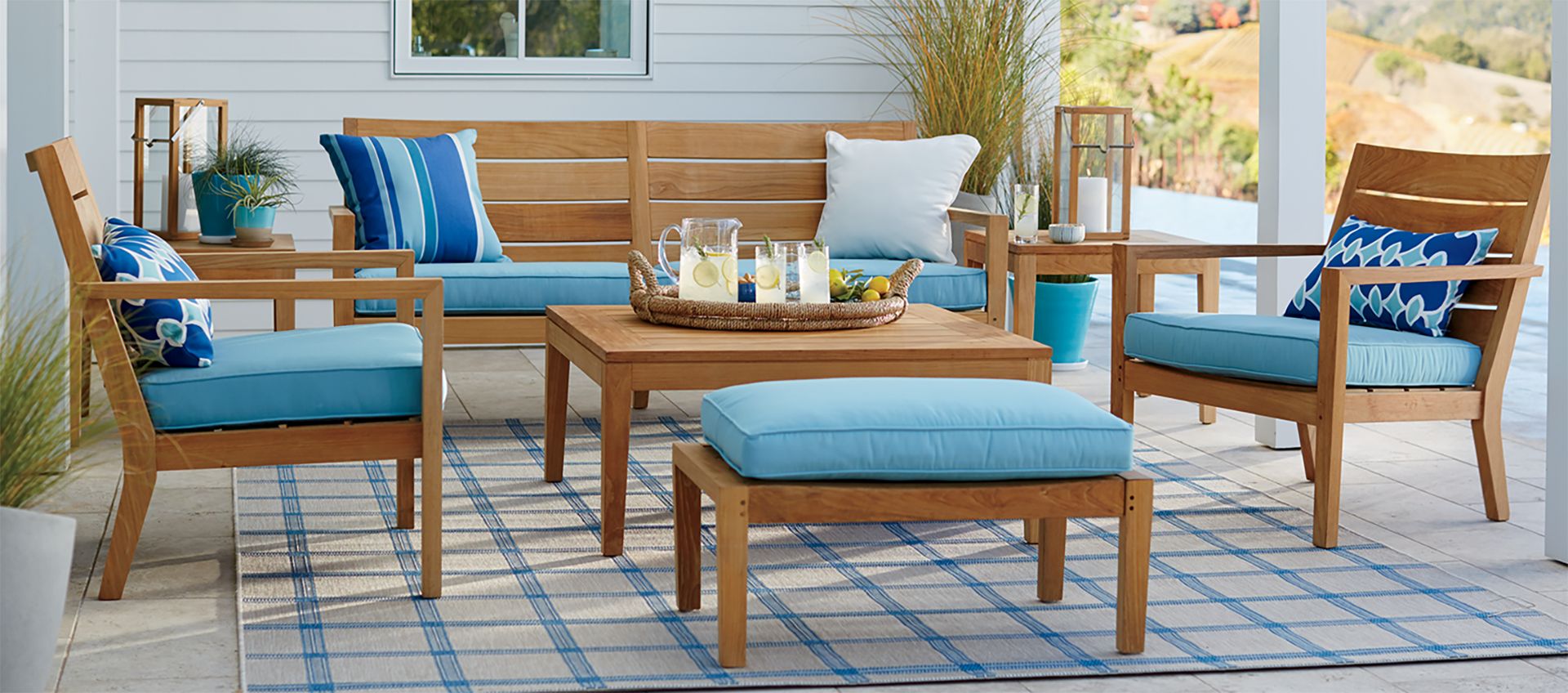 Our Regatta outdoor collection: The Gold Standard in teak.
At Crate and Barrel, we want our customers to enjoy the finest quality teak there is. There are many grades of teak on the market, making it important to know the differences before making an investment—after all, the highest quality teak can last a lifetime with proper care.
The beautiful teak chosen for our Regatta Collection is a source of pride for us that you will come to appreciate over many years of enjoyment. We select only plantation–grown teak certified by the Forest Stewardship Council (FSC), a not–for–profit organization that ensures the wood has been harvested from forests that are responsibly managed, socially beneficial, environmentally appropriate and economically viable.
The Regatta Collection is handcrafted exclusively with the world's finest Grade A teak, including the heartwood of trees almost a half–century old. It is this combination of the tree's age and timbers from the strongest part of the tree that gives Regatta its strength and warm golden glow.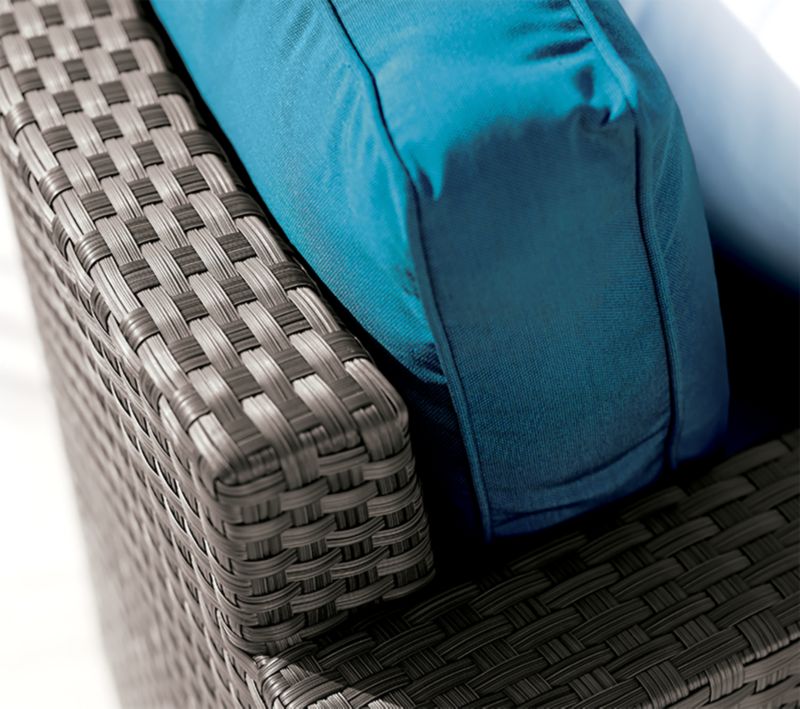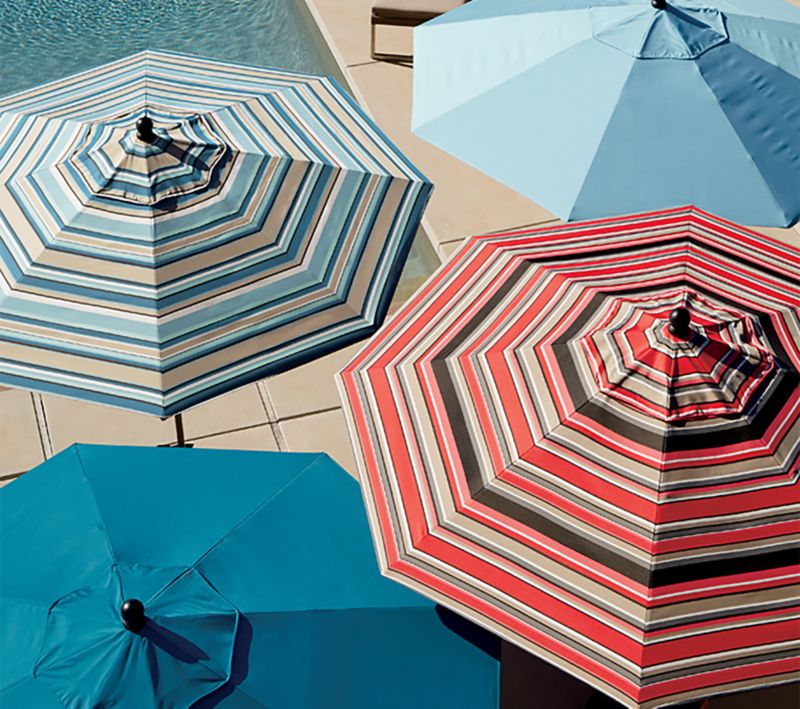 All of our all–weather wicker collections are handwoven of non–toxic resin.
Not only are our handwoven Outdoor wickers resistant to the elements, they are also designed with respect for the environment with no known toxins.
Our Sunbrella® cushion and umbrella fabrics are made to our specifications at a facility sending no waste to landfills.
Sunbrella recycles all fiber and fabric remnants for alternative applications. And their unique, sustainable manufacturing process avoids harmful liquid and solid waste associated with conventional methods.