Lunar New Year
A new moon is the perfect reason to cozy in with friends on a chilly
winter's eve. This Lunar New Year, celebrate by connecting with
loved ones over a delicious feast.
a modern celebration
of lunar new year
WITH ALICE GAO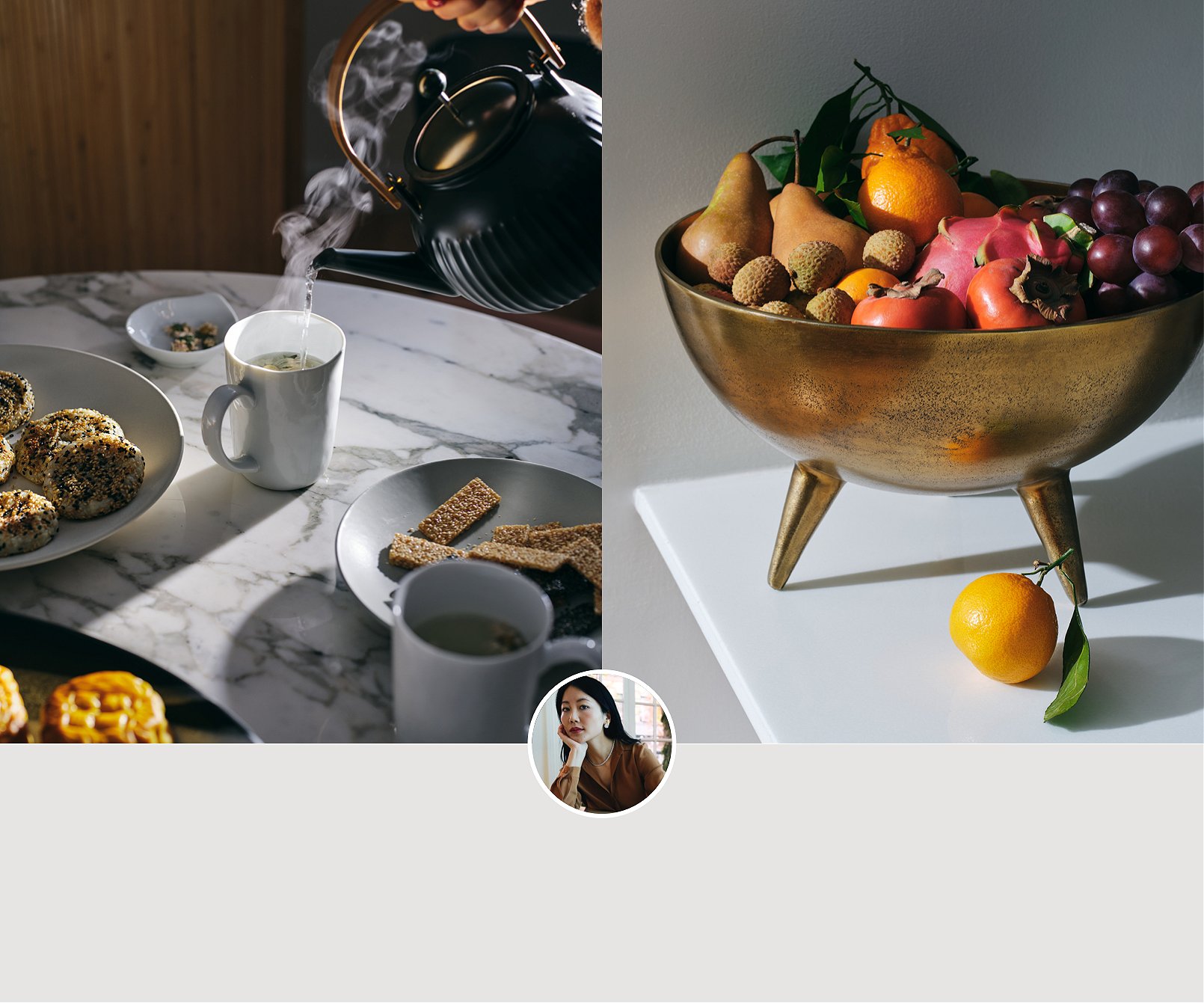 We love NYC-based photographer and stylemaker Alice Gao's beautifully
casual take on the holiday, using her dining table as a buffet and her
coffee table as the spot to gather and eat.
@ALICE_GAO
Set Savings CAD 89.95

open stock CAD 95.60

Set Savings CAD 82.95

open stock CAD 87.60

DUMPLINGS FOR THE WIN

"We'll often steam some, boil some and pan fry some for
variety," Alice says. And no waiting to eat them. "As soon as
a batch comes out, they're devoured."

Set Savings CAD 44.95

open stock CAD 47.60

"Using a large platter for an artful display
of kumquat branches is a nice alternative
to a classic flower arrangement."

- ALICE GAO

Clearance CAD 6.97 - CAD 17.97

reg. CAD 21.95 each

Final Sale

Set Savings CAD 82.95

open stock CAD 87.60

CHEERS TO PRETTY DETAILS

"When I use tonal and matte dinnerware, it allows me to have
fun elsewhere," Alice says. "Like bringing in a more ornate
cocktail glass or textured serving platters."

Set Savings CAD 82.95

open stock CAD 87.60

TIME TO BRANCH OUT

Kumquat trees are used to bring good fortune to the new
year. "I love the look of fruit on branches," says Alice.
"They pretty much style themselves."

Clearance CAD 12.94 each

reg. CAD 19.95 each

"These days, the celebrations are much smaller and more intimate, and I value them even more than before." – ALICE GAO

Set Savings CAD 82.95

open stock CAD 87.60
Lunar New Year Decorations Invite Good Luck
Welcome the year of the Tiger with modern Chinese New Year decorations. Also called Lunar New Year, this two-week-long celebration is a time for spring cleaning, family and feasting. To give your Lunar New Year decor a classic feel, stick with a red and gold color palette. Adorn the living room with red botanicals in metallic vases and hang paper lanterns in the windows. Stay on-theme by featuring a tiger figurine or art print, or take a more general approach with banners featuring traditional new year's couplets. Either way, complete the look by swapping out your regular throw pillows and blankets for red pieces so that the space looks extra festive for holiday guests.
Chinese New Year Table Settings
Don't forget about the food—while your favorite dishes simmer in the kitchen, lay the dining table with an eye-catching Chinese New Year table setting. A red tablecloth adds a pop of color to the eating area—just add elegant white dinnerware and an embroidered table runner in a neutral color to balance out the look. Want to give each place setting a playful feel? Consider using red dinner plates instead. Place the dishes on metallic chargers to add dimension to the tablescape, then round out your modern Lunar New Year table setting with gold flatware. When it comes to the centerpiece, you can't go wrong with Chinese New Year table decorations such as a bowl of fruit or a cluster of striking taper candles in geometric holders; or, for a DIY approach, try making your own money tree by stringing your little ones' red money envelopes onto a decorative branch until they are ready to open them. Whether you're celebrating with extended family or a close group of friends, modern Chinese New Year decorations for the holiday's backdrop help get the year off to a festive start. Be sure to explore even more Lunar New Year decorating ideas for 2023 to greet the year of the Tiger.