Hommeboys Interiors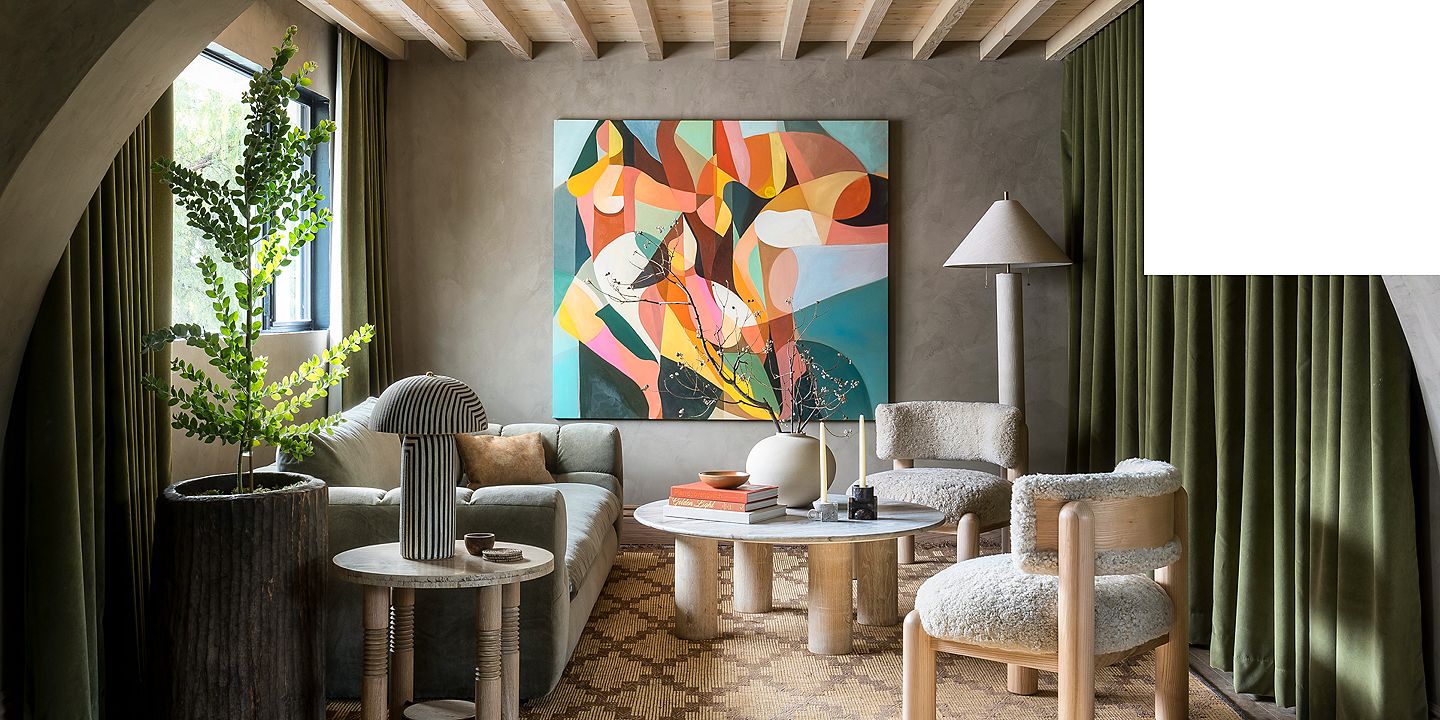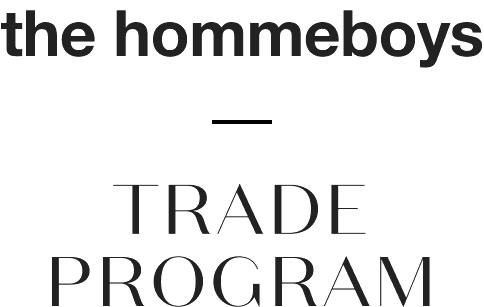 Austin Carrier and Alex Mutter-Rottmayer—also known as Hommeboys Interiors—make up
the passionate design duo known for their elegant, playful interiors with a mid-century
touch. They partnered with our Trade Program for their incredible living room revamp.
@hommeboys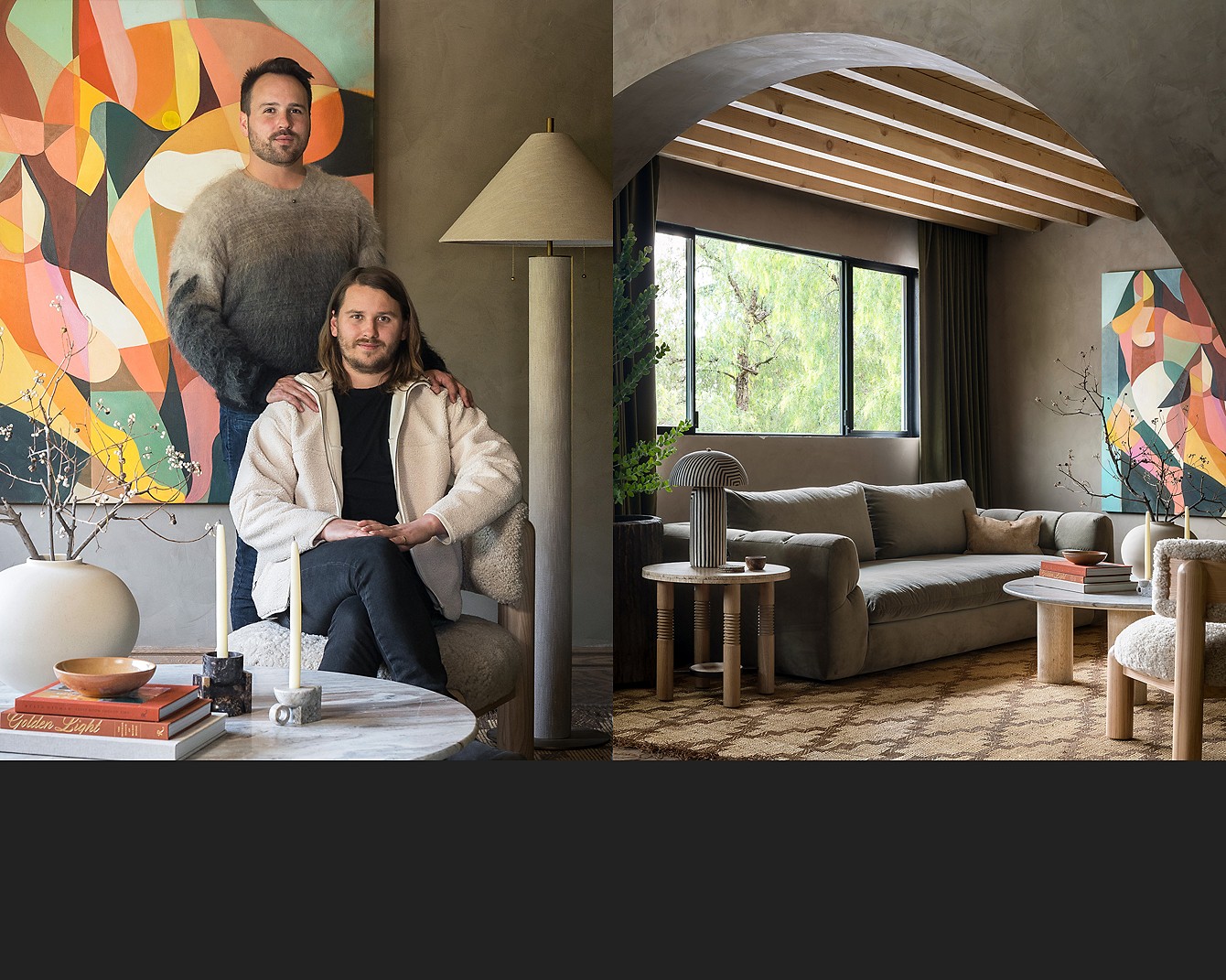 Part of a greater whole home remodel, the living room transformation
brought more consistency throughout the home, with raw woods and
upholstered items to complement a few existing pieces.
NATURAL ELEMENTS

"Switching up materials like woods, stones, fabrics and
metals makes a space feel layered and unique."

"When choosing pieces we wanted them to complement each other but
also have a unique element that allowed them to stand out in the space."

"We needed to work with our
existing olive green curtains
so we wanted upholstered
items to complement and add
to the colorways in this more
neutral raw backdrop."

HOMMEBOYS INTERIORS

COZY PAIRINGS

"We wanted a welcoming and serene
atmosphere that could be enjoyed away
from the day-to-day of our business."

CAD 1,499.00 - CAD 3,699.00

CAD 1,499.00 - CAD 4,499.00

"Final touches are the most important and we find that they come in the form
of plant life and artwork. It gives a bit of life and curation to a space."
Carousel showing item 1 through 7 of 22