Warm & Natural Style
collect with intention
Home is the place where individual style is born from thoughtful curation,
and beauty is found in materials that celebrate and honor nature.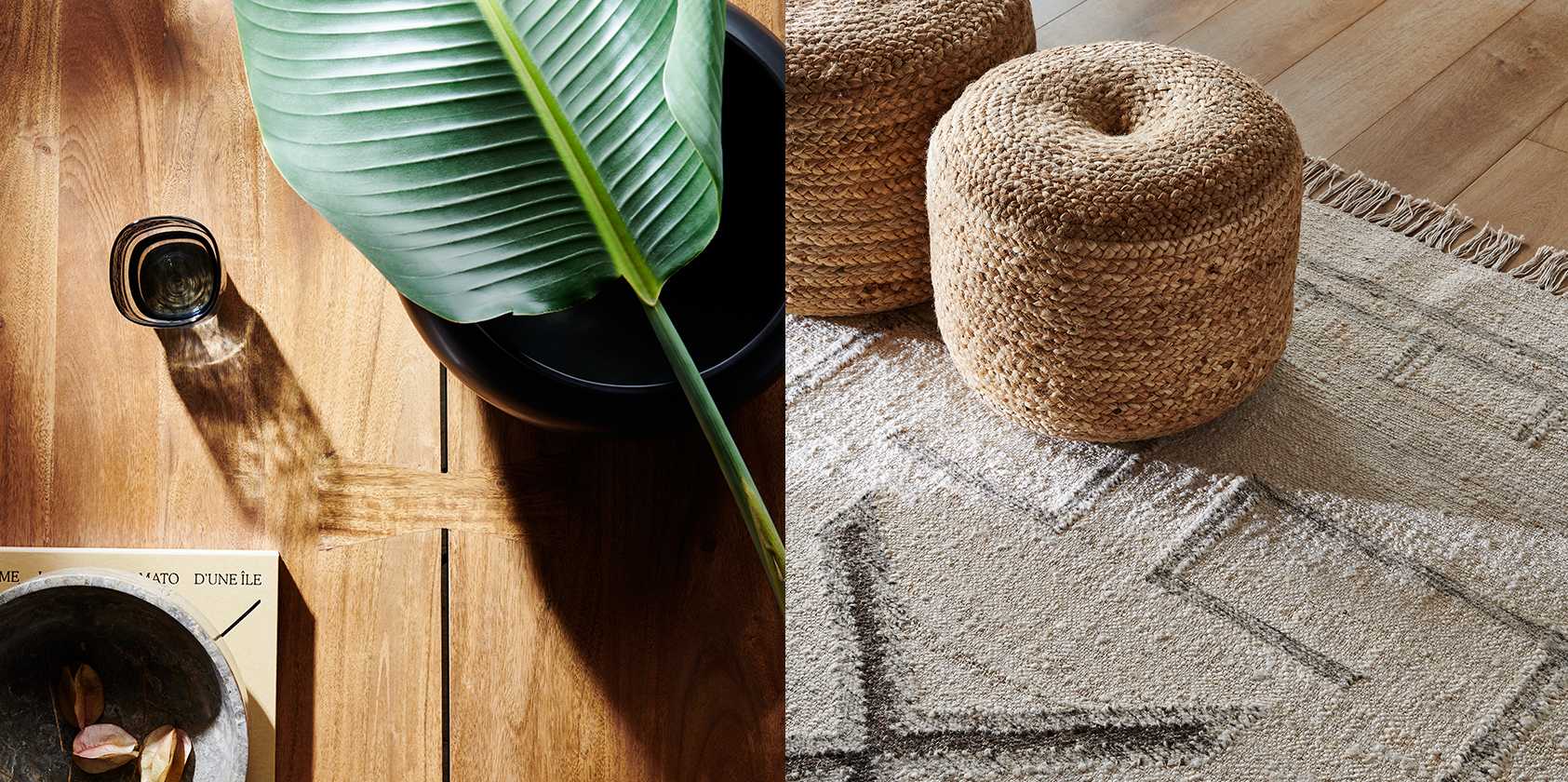 CAD 1,499.00 - CAD 1,899.00

New. Bold by design, our FSC®-certified Sobro table is an ode to natural beauty.

ISLAND TIME

Bring subtle tropical vibes to the table
with our leaf-shaped serving platter.

CAD 2,099.00 - CAD 2,499.00

CAD 2,599.00 - CAD 2,799.00

An entryway is the perfect place to showcase your most-loved objects.

Clearance CAD 139.97

reg. CAD 259.95

Final Sale

Clearance CAD 14.97 - CAD 29.97

reg. CAD 59.95 each

Final Sale

Clearance CAD 49.99 - CAD 229.99

reg. CAD 105.95 - CAD 479.95

WARM & NATURAL BEDROOM

Our quality linen pinstripe bedding pairs with
natural textures for a fresh, organic look.

Clearance CAD 699.97

reg. CAD 999.95

Final Sale

CAD 799.00 - CAD 2,099.00

Clearance CAD 59.97 - CAD 97.99

reg. CAD 149.95 - CAD 189.95

LIGHT THE WAY

Welcome guests to your door with
warm flickering candlelight.

Clearance CAD 44.99

reg. CAD 129.95

Set Savings CAD 58.95

open stock CAD 61.80
Bring in a Summery Vibe with Warm Tropical Home Decor
Put a twist on tropical home decor that pairs perfectly with stylish modern furniture with our warm tropical decor. Bright greenery from faux botanicals pairs with chic black rattan accents in woven lighting and lanterns. Wood centerpieces and geometric ceramic vases in black and white add more contrast and variety. Refresh your home with vibrant colors and textural natural touches that you'll love all season long.